Schools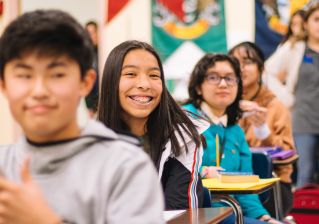 Why Bring Reaching Higher to Your School?
Your students will live happier, more fulfilled lives through our proven personal leadership program, which focuses on building self-confidence, goal attainment, positive stress management, positive decision making skills, and increasing motivation.
Your school will benefit from Reaching Higher through proven increased academic achievement, improved attendance rates, and strong gains in decision-making, motivation, resilience, and other leadership attributes.