Schools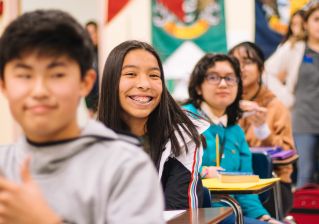 Why Bring Reaching Higher to Your School?
Reaching Higher 4 Youth is dedicated to personal leadership development and coaching in young people. Your students will live healthier and happier lives through our character-building leadership program, which focuses on self-esteem, social-emotional learning (SEL) and stress management.
Your school will benefit from Reaching Higher through proven academic achievement, improved attendance rates and strong SEL outcomes.